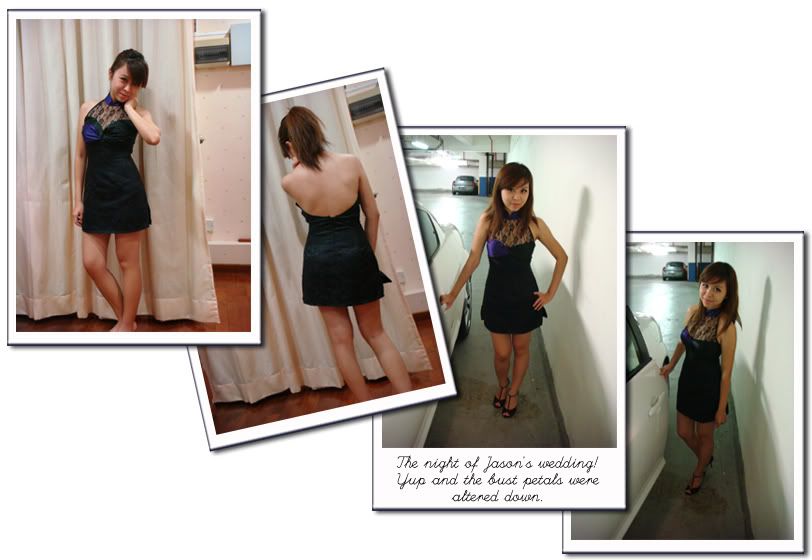 Ashley
posted a gorgeous picture of herself in our black lace & satin petal silk brocade cheongsam, with detail shots and description.

This is also the cheongsam that kicked off the catwalk on the recent
insing.com
fashion show.
The Molten Cheongsam is especially flattering for the petite. We noticed petite ladies tend to gravitate towards very simple -read: plain- cheongsam, as it is thought to minus the clutter on the very small body. Yet a plain cheongsam too plain for Ashley who prefers much more fun.
Our solution for her is a High bare back, Twist front lace, satin, and Chinese brocade Mini. Yes, so many materials in one, be shocked, but only by the the elegant result.
Available in Colours and sizes. Also made to order.